Prayer is a vital part of a Christian's life. Holy Mass is the highest form of prayer that we can offer to God. Baptized members of the faithful have an obligation to assist in Mass on Sundays. St. Helena is very fortunate to have a number of priests who can celebrate Mass for our community, not just on Sundays, but also on a daily basis.
Outside Mass, we have several prayer groups who lead our parish community in praying devotions to the God, the Blessed Mother and the Saints – no need to sign up, just show up!
Adoration of the Blessed Sacrament is held weekly at the Chapel. The day concludes with an evening prayer at the Chapel. Stop by anytime during the Adoration hours and spend a few minutes or an hour for a life changing experience with the Lord.
---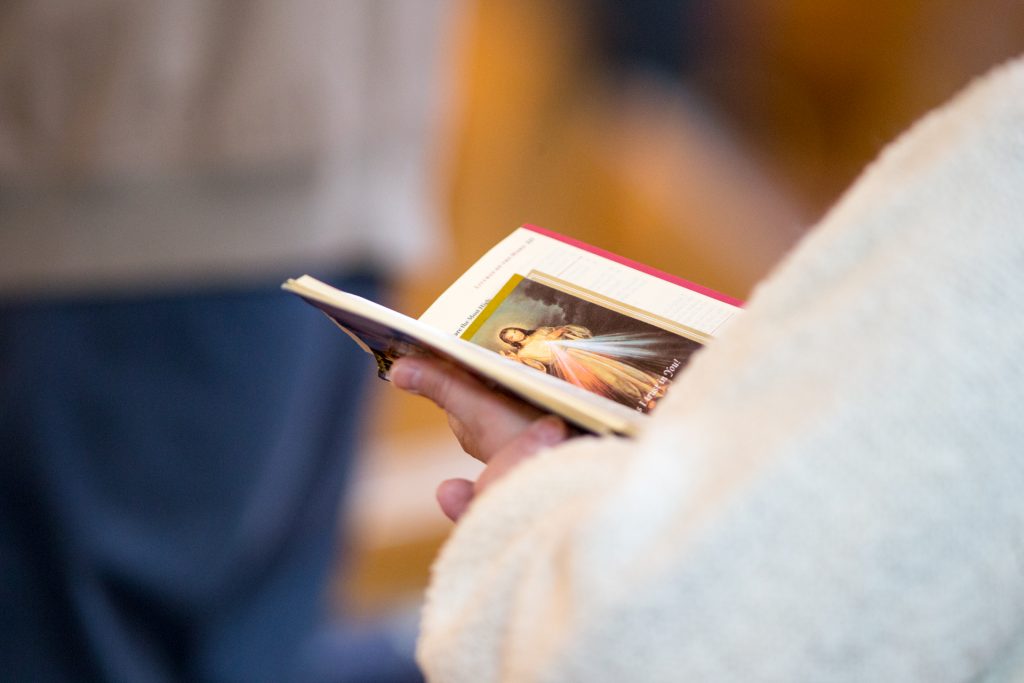 DEVOTIONS
Eucharistic Adoration – Thursday, 8:30AM-5:00PM, Chapel
Holy Rosary – Monday to Friday, after 8:00AM Mass
Novena to Our Lady of the Miraculous Medal – Saturday, 7:45AM, Lower Church
Novena to Our Lady of La Vang – Saturday, 8:30AM, Lower Church
Divine Mercy (Vietnamese) – Sunday, 2:30PM, Lower Church
Spanish Charismatic Group – Wednesday, 7:00PM, Lower Church